Welcome to Grace Fellowship's Tech Team Minsitry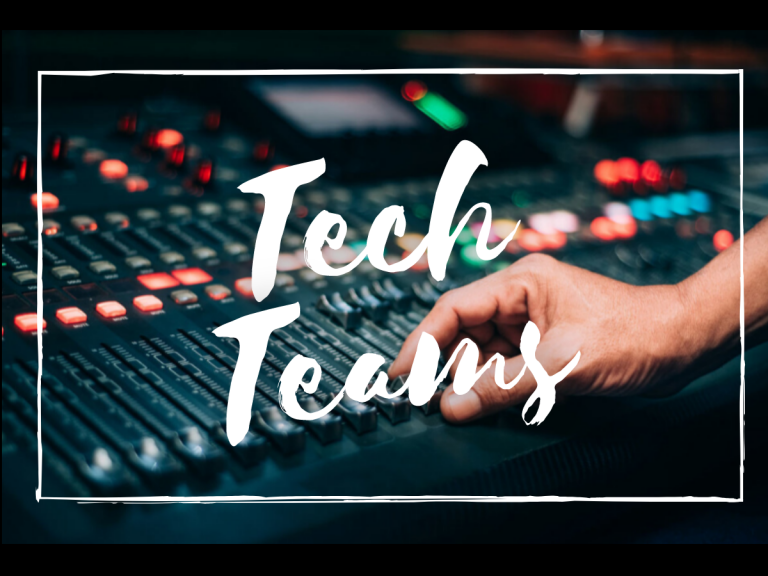 This ministry operates and maintains the sound system and projections to the screen during all services. It also encompasses Live-streaming technology. We stream to YouTube and duplicate the stream from there to podcasts, and our website. We currently have several areas of tech that are needed to facilitate any given service. If you would like to help in any of these areas, please contact Pastor Jonathan. There areas of service are:
Media Shout: Our current presentation software is Media Shout. It is a highly functional program that allows the projection of Song Lyrics, Bible Text, announcements, etc. The Media Shout team builds and runs the program for every service.
Live-stream: We utilize a few technologies here. The 4 main ones are Blackmagic Atem software which allows us to switch between computers and cameras. PTZ camera software which controls our remote video cameras, OBS (Open Broadcaster Software) that is an open source software for video recording and live streaming. This allows us to gather different camera angels and other elements and stream them. And Youtube.com, which is where we stream live to and archive all of our services.
Audio Tech: We utilize a Behringer X32 40-channel Digital Mixer. The Sound Tech mixes our worship team and en devours to create pleasing sound as a whole for our congregation to listen and worship to.
Training is specific to one individual area first, and then cross training is to be implemented. The expectation placed on each individual is not perfection, however, we must attempt to do the very best we can. If you have a question about technical issues or any technological question please don't hesitate to ask.