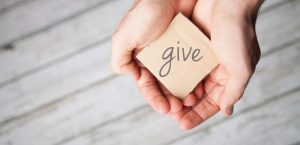 God's people have always been characterized by giving, but the way they've given has changed over time. For example, people no longer bring goats, sheep, calves, and grain to God as they did in the Old Testament. As the way that money is exchanged changes, we at Grace are extending members a new way to offer their financial gifts to God.
At Grace, we have 3 ways to give: online through the app, in-person on a Sunday, or through the mail. One-time gifts and recurring withdrawals can both be set up, and gifts can be given either to the church's general fund or a specific church project.
We'll continue to take an offering during the service for people who prefer to give by cash or check.
We want to encourage all members to pray about giving and give as God leads them.